Revised Hyperbilirubinemia Guidelines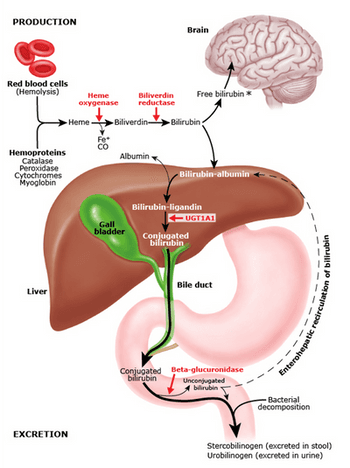 In September 2022, the American Academy of Pediatrics (AAP) issued revised clinical guidelines for preventing, treating, and monitoring hyperbilirubinemia in infants 35 weeks or greater. The revised guidelines incorporate new research findings on risk assessment and treatment.  
It is imperative that existing facility policies be updated and that nursing staff and providers follow the new guidelines. We aim to have 100% of Nebraska birthing facilities implement these changes by June 30th, 2023. 
BiliTool and PediTools have been updated to reflect the 2022 recommendations. 
Project Resources
AAP Clinical Practice Guideline Revision: Management of Hyperbilirubinemia in the Newborn Infant 35 or More Weeks of Gestation (2022)
Update Bilirubin Graphs (2022)
NPQIC Hyperbilirubinemia Webinar Handout (2/2023)
FAQs Sheet (5/2023)
Online Bilirubin Tools
Webinars